EVS Team Members Recognized for Heroic Efforts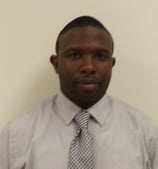 EVS Director Willie Nash and team member Margaret Waggett were recently recognized on the UCHealth website for their heroic leadership and efforts at a facility in Colorado Springs, Colorado:
"When it came time to clean the first room where a patient positive for COVID-19 was cared for, [EVS Director Willie] Nash and Margaret Waggett, a housekeeper for nearly 15 years at Memorial, didn't hesitate to don protective equipment and thoroughly clean and sterilize the room.
Nash has not taken a day off in 28 days since COVID erupted in Colorado. He rises at 3 a.m. every morning, and heads to the hospital where he works 12- to 14-hour shifts."
Read the article from UCHealth.